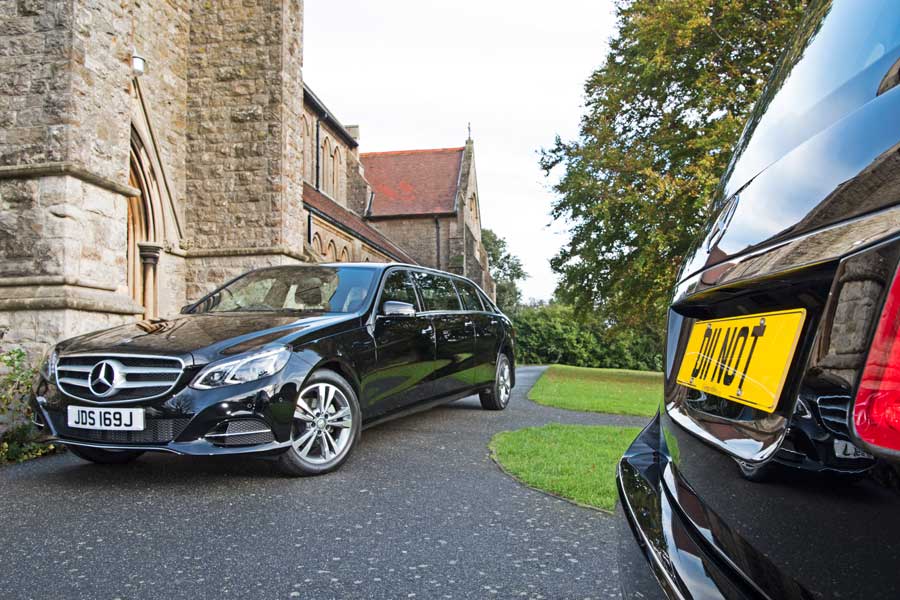 Modern Vehicles
We have a modern fleet of Mercedes motor vehicles coach-built by Coleman Milne.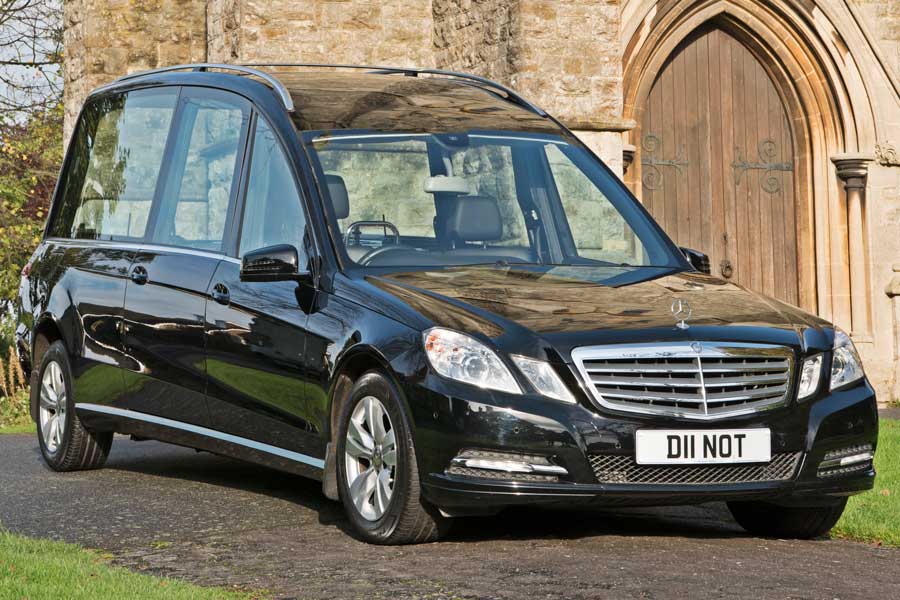 Large deck Hearse
The Hearse has a large deck that carries the coffin and has a enough room to display floral tributes which can be viewed through the large rear and side windows.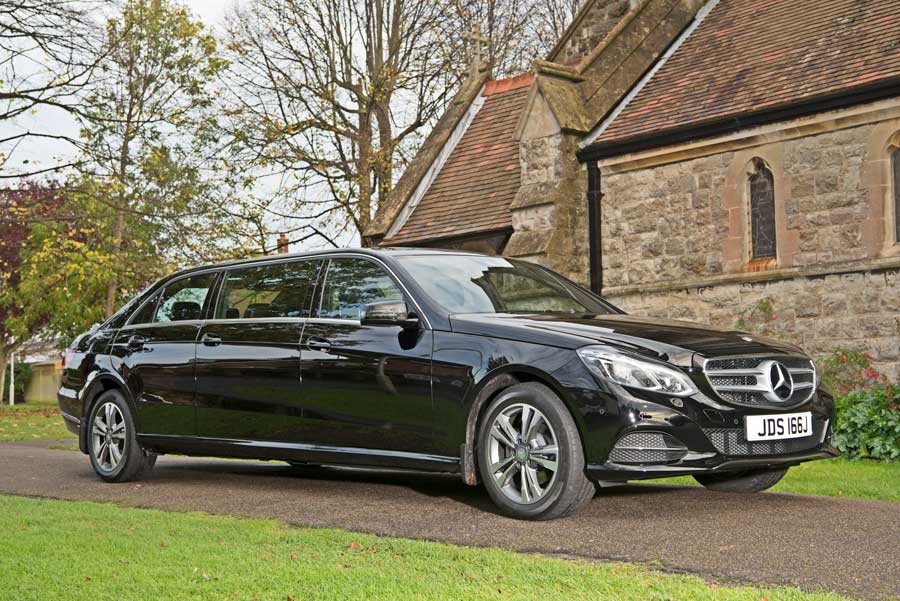 Limousine
The Limousines can each provide seating for up to six mourners.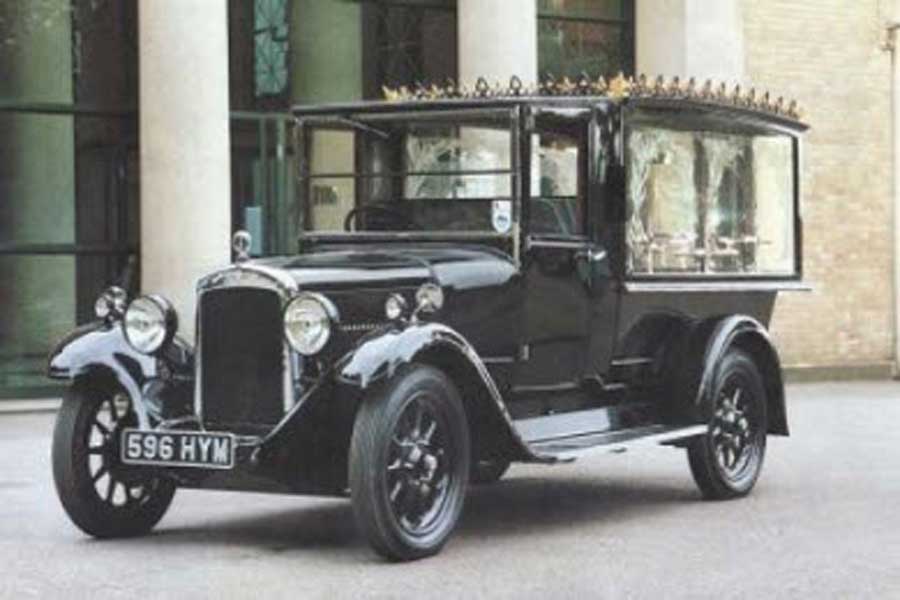 Austin 1930 Hearse
The 1930 black vintage Austin hearse, which has a lovely ornate roof for flower tributes.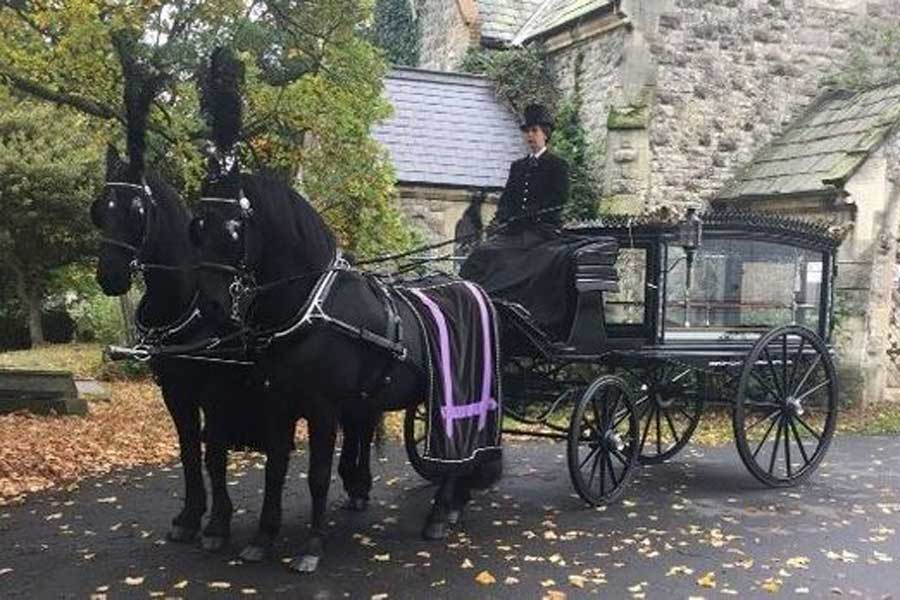 Horse Drawn Hearse
The Horse Drawn Hearse is available in black or white with either two or four horses.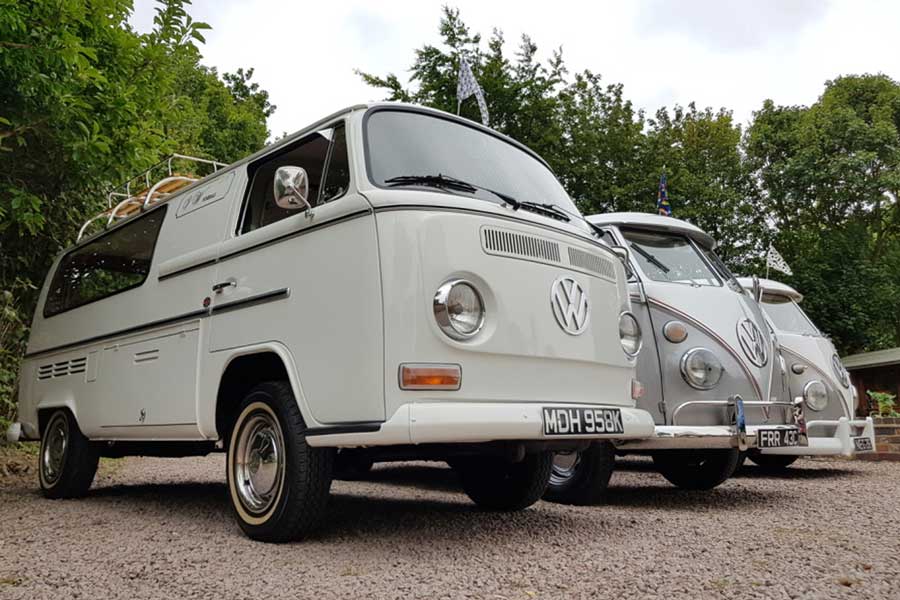 White VW Hearse
This white hearse was imported from Belgium it is a VW 'type 26' Bay coach built hearse. Family members can follow in matching stretched VW Beetles if they wish.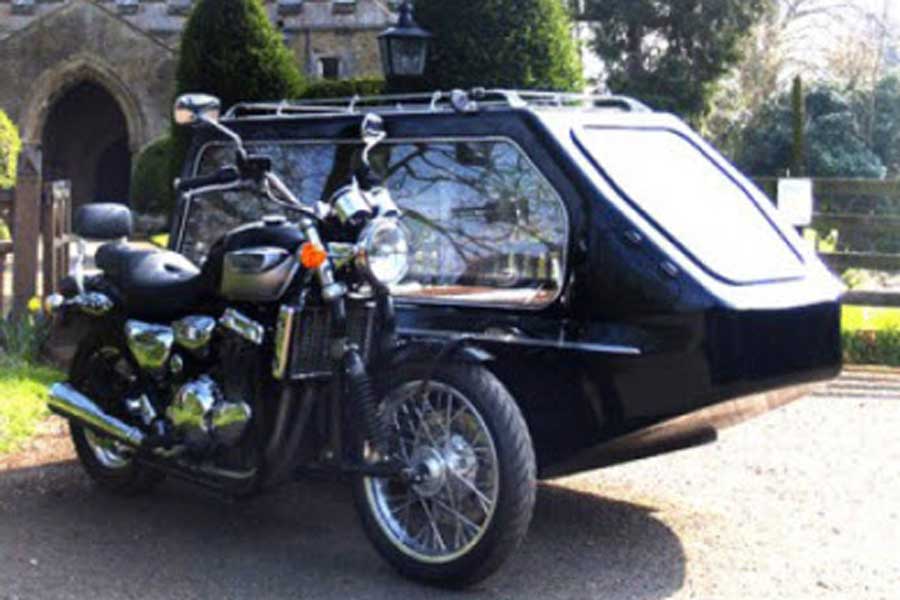 Motorcycle Hearse
Choose from either a classic or Cafe Racer Triumph, a Suzuki Hayabusa or a silver Harley Davidson. It is possible for a relative to ride pillion on this very special final journey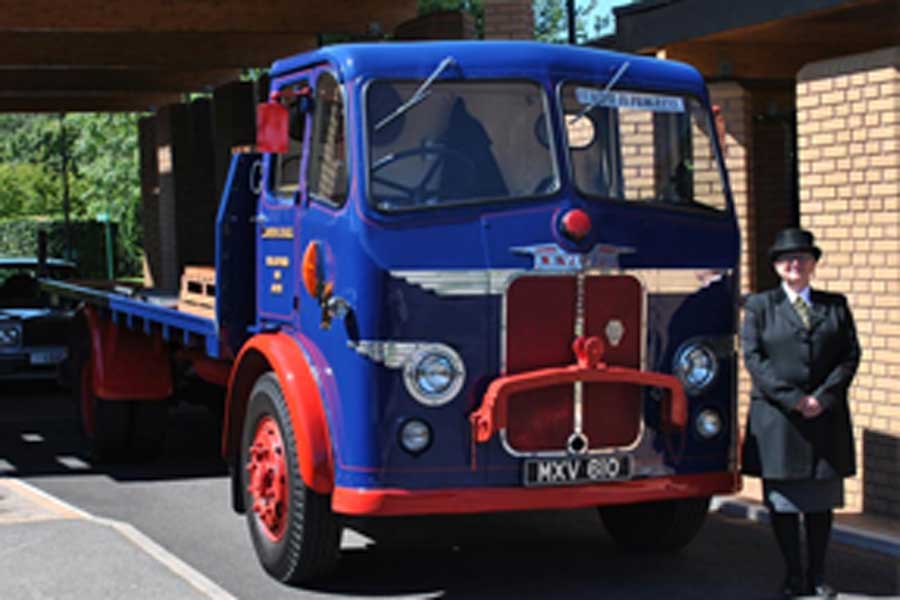 Vintage Lorry Hearse
A colourful hearse option is a flat bed lorry. A beautiful red and blue 1950 Leyland Beaver with a special plinth on the back for the coffin and flower tributes.